CERVANTES BALLROOM SAT 4/27 
TURKEYFOOT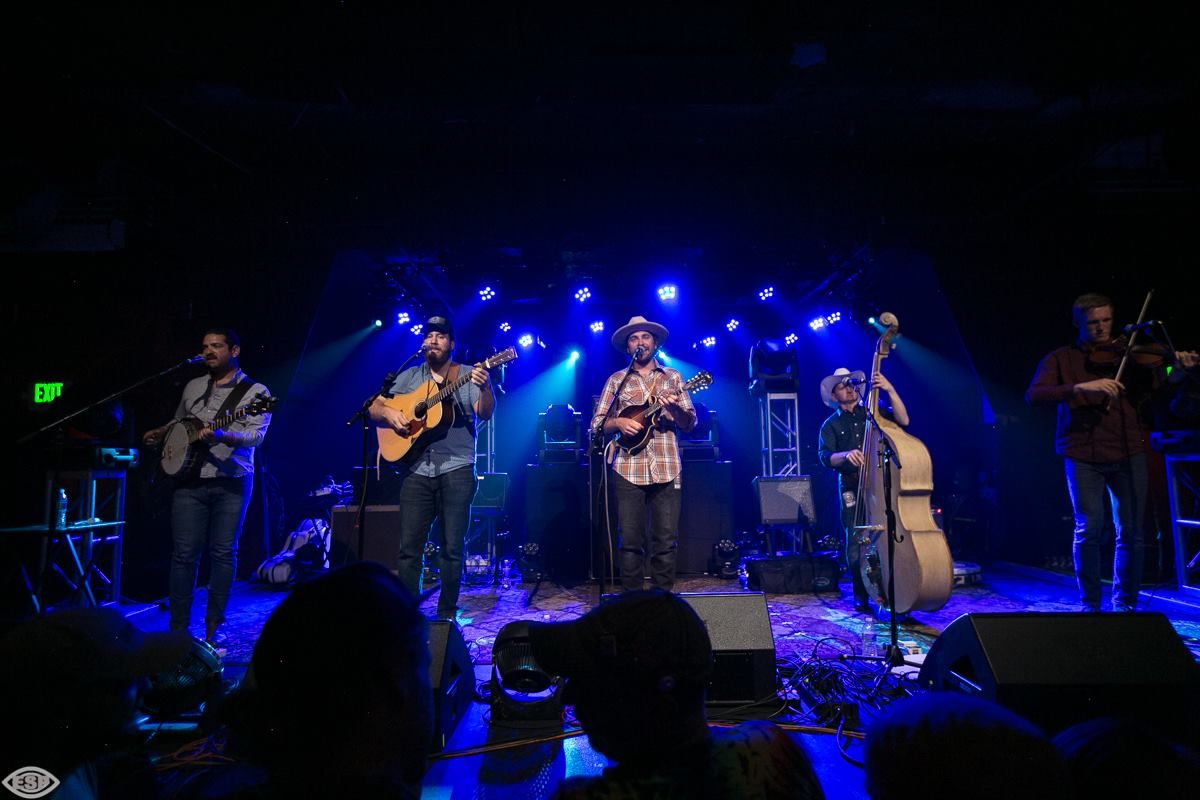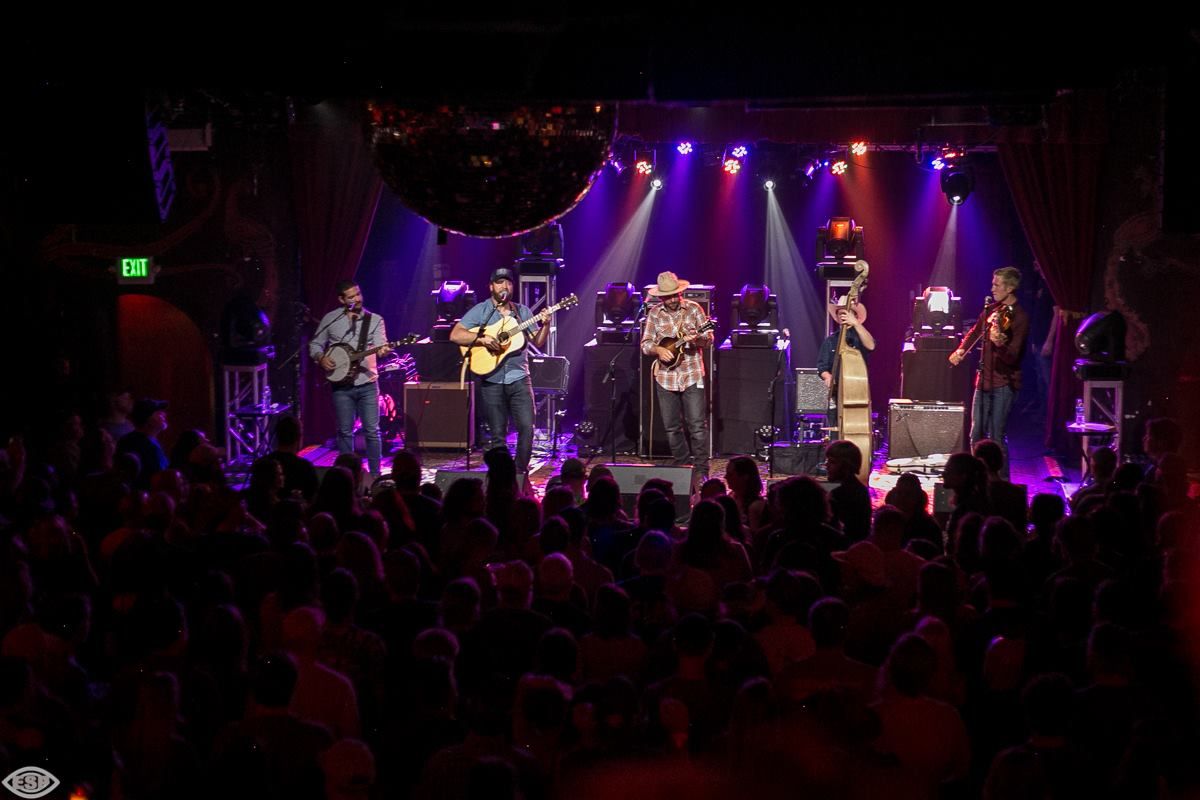 The sold-out crowd at Cervantes Ballroom was beginning to stir with excitement as Turkeyfoot's first notes rang out, to start out a night worth prying into. These guys eased the crowd into a warm feeling, and a portrait of a different time. Timeless indeed is their sound, and it has a power to draw you in. 
This local Denver group brings together members from London, Texas, Montana, as well as two Colorado boys, and is comprised of a realtor, a family physician, a landman, a barista, and a fiiiiiine cheese salesman. They were brought together from many walks of life with a common thread – their love for Bluegrass. Seeing them play live, it's easy to tell. This group is just having a blast on stage and bursting at the seams with an expression of contentment, like this is right where they need to be. Their music has an old timey country sound, fueled by Bridger on fiddle that enhances this feeling, as well as all the members taking turns singing their songs, bringing it all together masterfully.  It reminds me of taking an old dirt road… reminds me of home. 
The band's name, Turkeyfoot, comes from the big bluestem grass that grows across the prairies of Oklahoma and Texas, and beyond. This past year, Turkeyfoot took second place in the Rockygrass Band Contest, a prize that has been known to launched the careers of bands in the past.  Although the band fell shy of winning, they were the top Colorado band to place. 
Jordan Brandenburg (Mandolin), Michael Rudolph (Dr. Bass), Bridger Dunnagan (Fiddle), Dave Pailet (Guitar), and Alex Koukov (Banjo) make up this band, and they have some great skill and togetherness on stage. They had an ability to start the crowd up like a diesel engine, into a growing sway…. And by the end of their set they were absolutely flying. The crowd was amped by the time they left the stage, these guys were a great start to the night. We'll be excited to see them more as they continue to grow here in the area!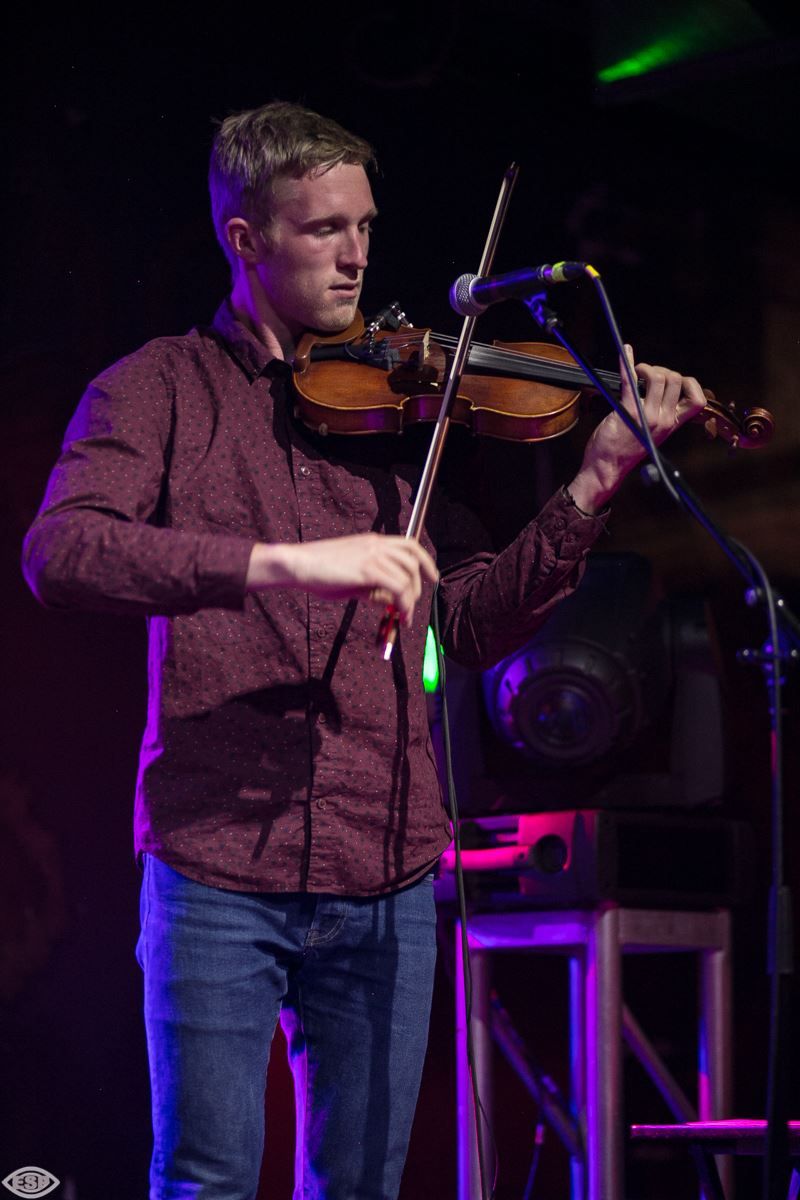 Bridger Dunnagan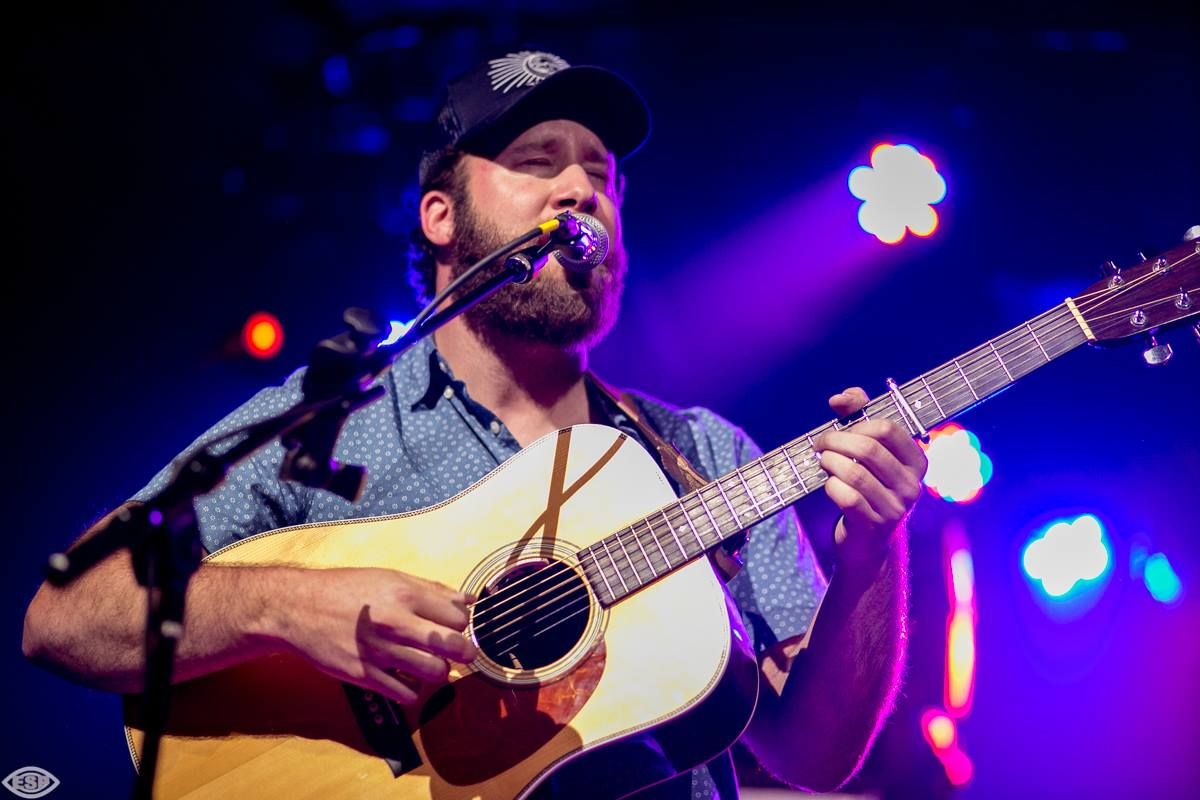 David Pailet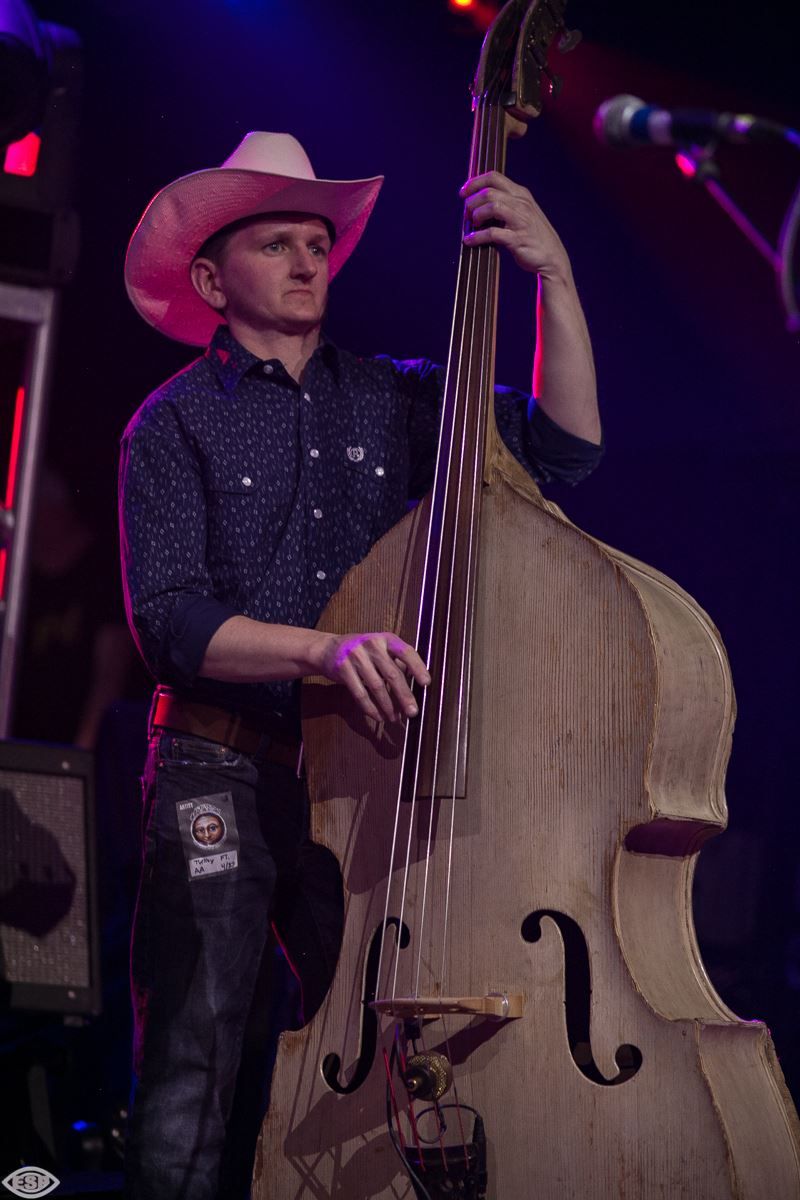 Michael Rudolph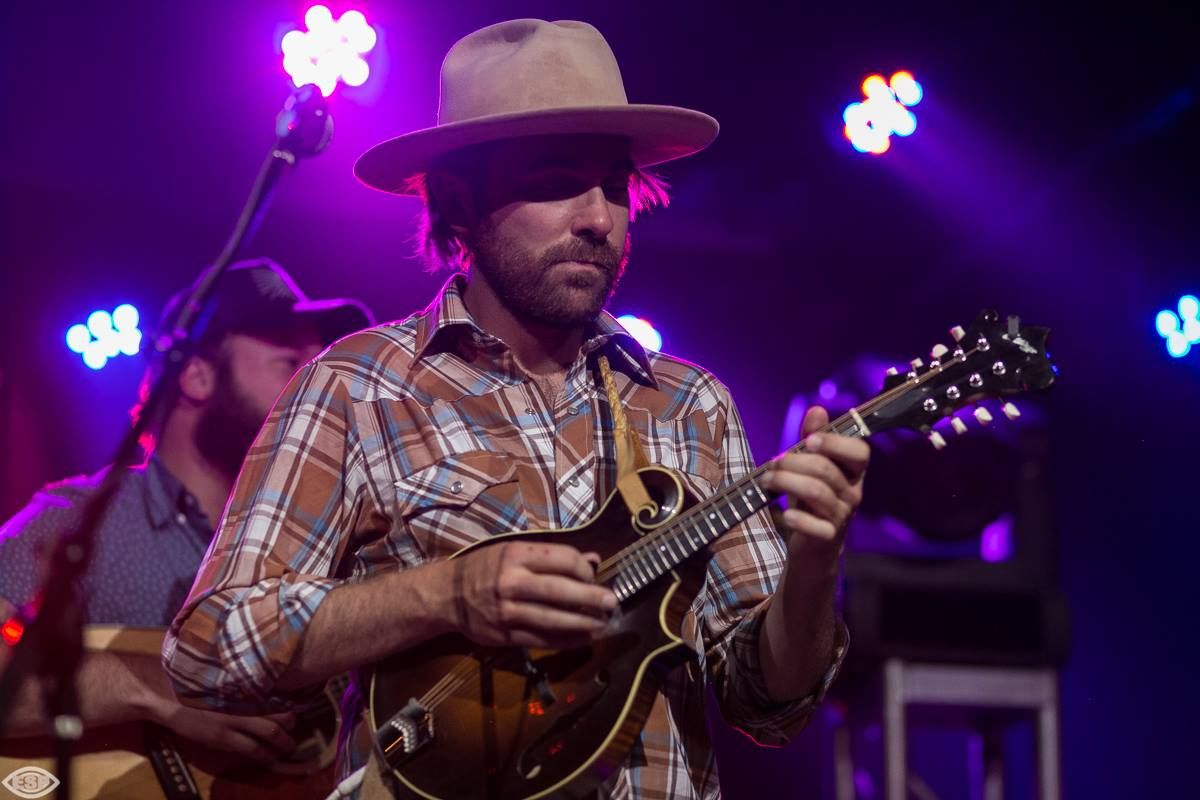 Jordan Brandenburg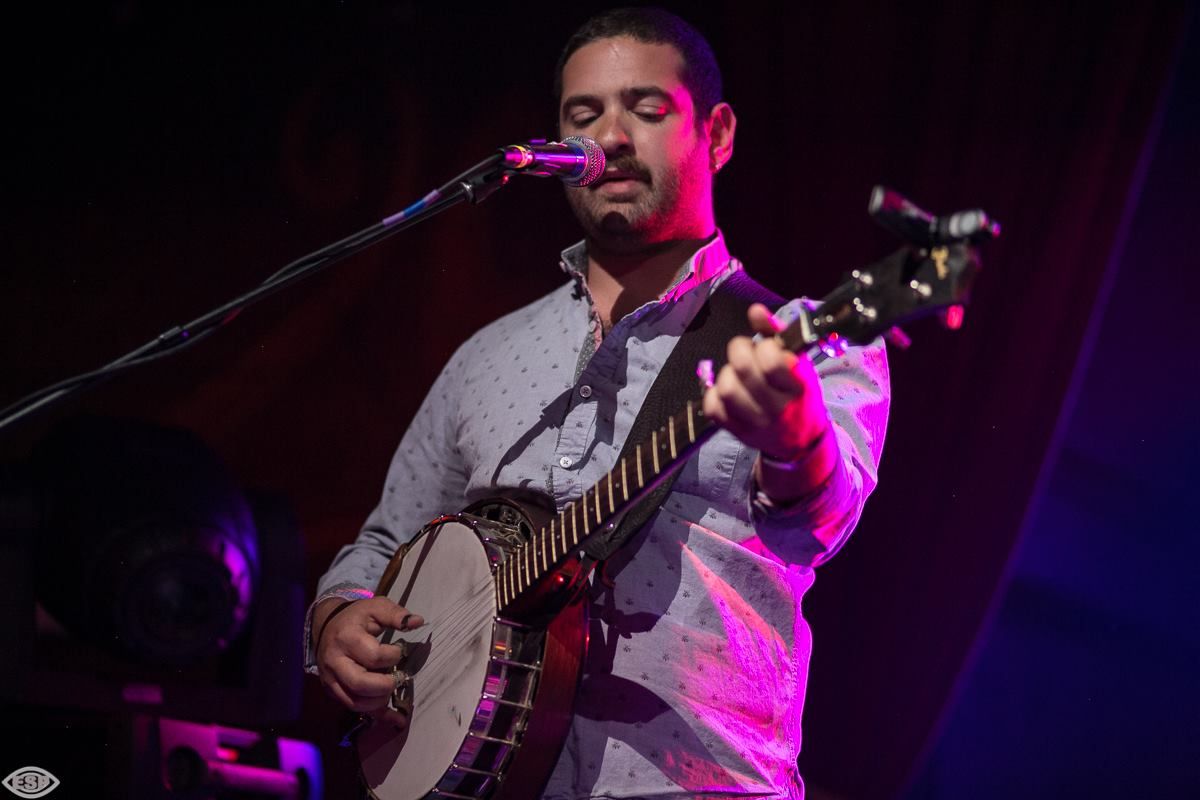 Alex Koukov
BLUEGRASS GENERALS 
            Billy Strings, Guitar. Chris Pandolfi, Banjo & Andy Hall, Steel Guitar (Infamous Stringdusters). Mimi Naja, Mandolin (Fruition). Mike Devol, Bass (Greensky Bluegrass). 
            The Energy was pulsing through the room miles before the band even took the stage. After a time, the house music started to fade, and the awaited time had begun. One of the first songs was Billy Strings' "Dust in a Baggie," Which sent the crowd into a frenzy. This group of players was absolutely awe inspiring to watch. Andy Hall on Steel was electric dynamite. It was great to watch these players surprise even eachother on stage with their amazing skill and power on the instruments they wield. That seemed to be a common move where Andy was concerned, playing the Steel Guitar with such intensity to leave absolutely everbody dumbfounded. Mimi Naja's voice will bring you to tears. Her murder ballads and songs of Northern towns encapsulate you, and she gets the groove under your feet and picks you right up… then tears ya down with some absolutely firey mandolin. 
            They got in to the thick of it and brought it right out into the open. Traded songs back and forth with such ease, with members from these different amazing groups coming together for this occasion. I was continuously ecstatic to be captured in that moment. Any care from the outside world had no power here, and was cast into the abyss. Tonight was immortal. 
            One of my favorite moments of the night was the song Mike Devol sang as well. What a force, that one. Absolutely killing it, all while steering the ship on bass. Chris Pandolfi was unbelievable on banjo, filling up the room to it's outermost reaches, with rippling notes bursting forth in immense speed. They'd occasionally add effects as well to really turn upside into down. 
            Billy Strings is an old soul. He plays and sings as if from a past life. Amazing to watch, and somewhat hard to explain. His songs and presence are as addictive as that dust he sings of. I don't know if he plays guitar or guitar plays him… but I'm sure his guitar knows. 
All of these players were trading licks and battling lines throughout the night, with an ascending madness that left you smiling ear to ear - it was a spectacle. A true moment in history, that one… and it's sound was booming. The crowd ebbed and flowed like so many waves on the shore, eager to be brought to storm and back to rest with a word. As a fellow player, this was such a truly inspiring show to be a part of, that I will personally carry into future shows, and thus the spark continues. 
After hours, the night was drawing to a close.  As true soldiers, they came back out to serve for one more song… pulled the pin out, and blew the place apart. Mimi started singing the opening lyrics to CCR's  "Fortunate Son" and the place erupted. 
It was an honor Generals - Salute.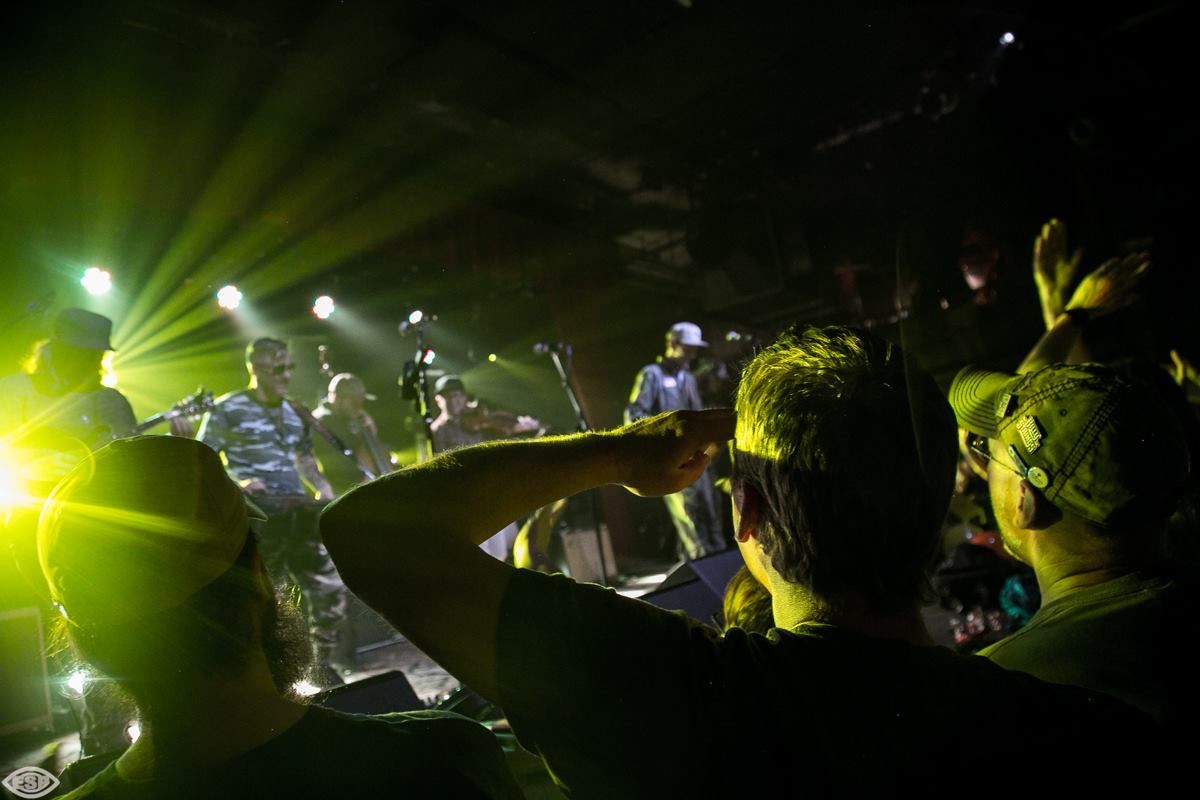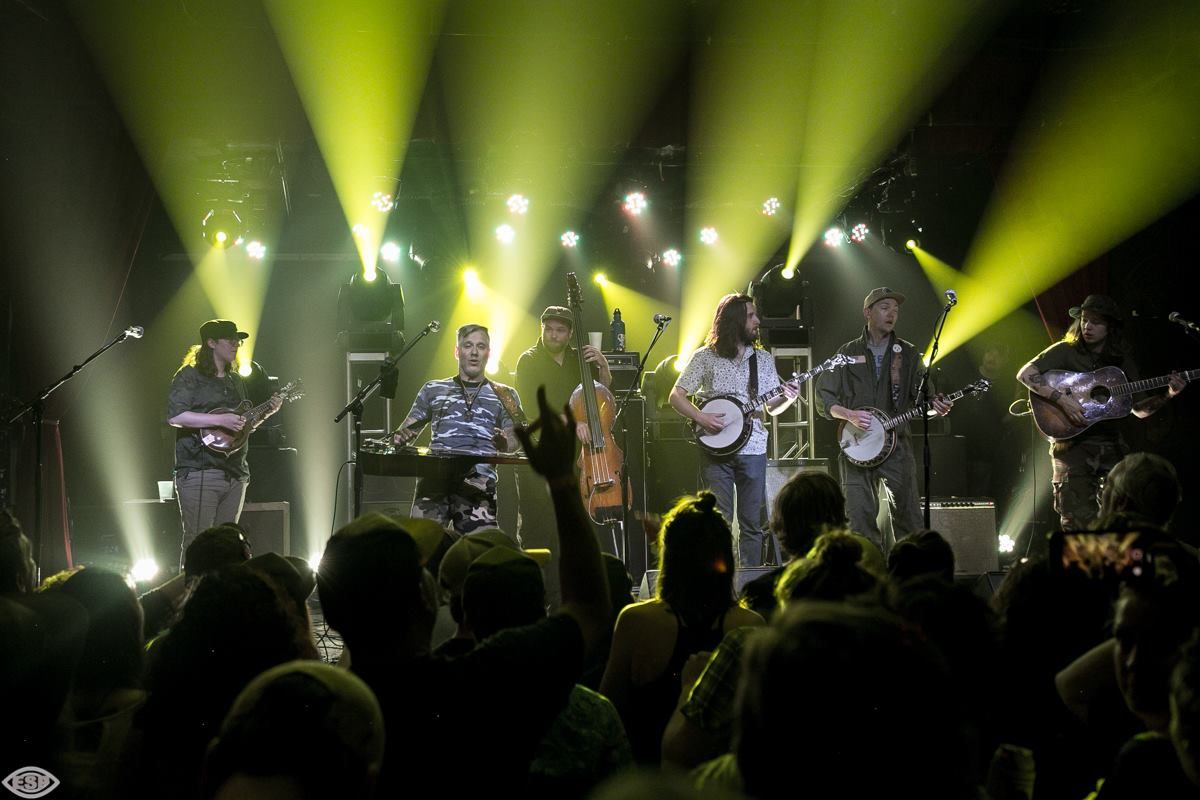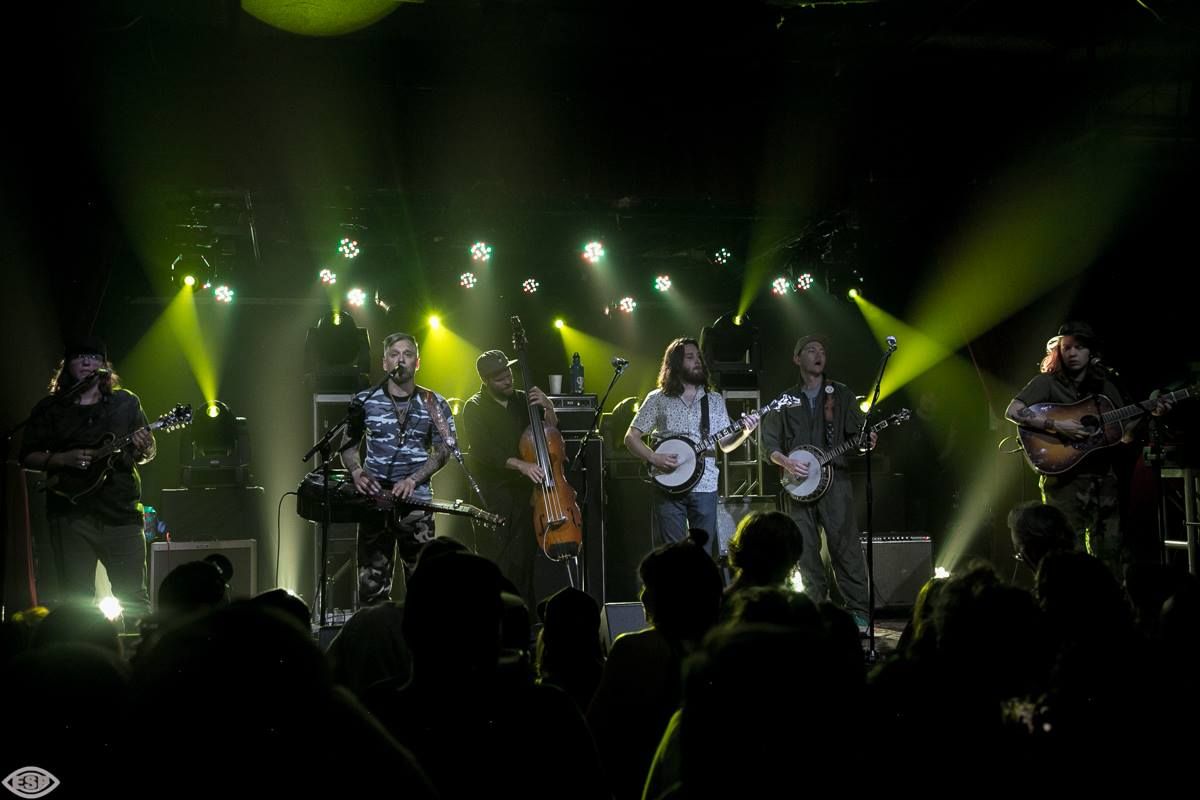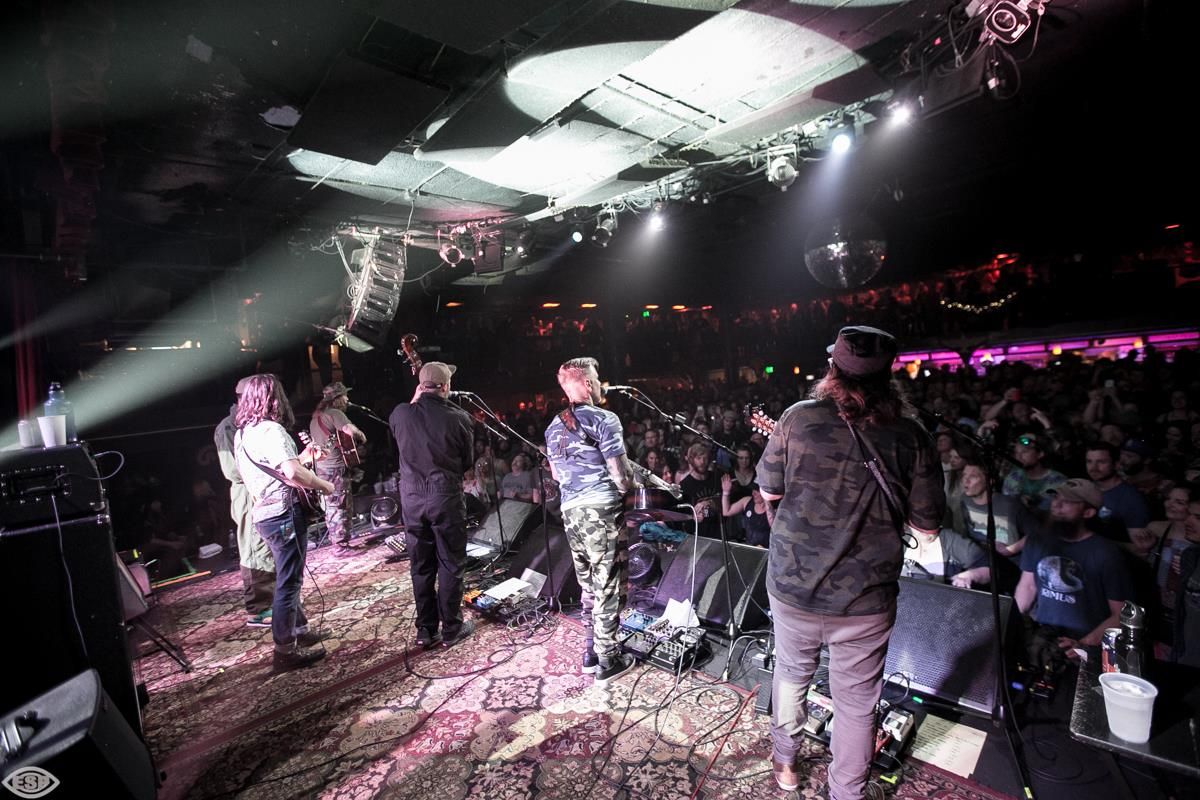 ALL PHOTOS BY ELLIOT SIFF
"The Road goes on forever and the party never ends" 
-Josh Bower, Denver Jamgrass
Photos by Elliot Siff